Upcoming Projects
Coming this winter a brand new stand alone about an NFL player trying to forget his past and the girl who broke him.
PAUSE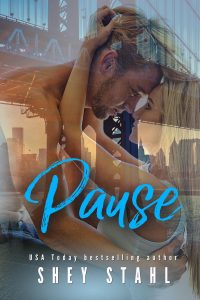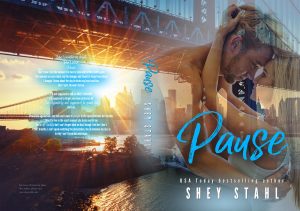 Don't breathe in, or out.
Don't blink.
Pause.
That's how I feel the moment I'm face to face with Sevan Shaw again.
The moment our eyes meet, my life changes and I want to forget everything I thought I knew about the day he broke my heart and him.
But I can't. He won't let me.
 …
I'm not supposed to talk to Adley Carlson. I'm supposed to forget she even existed at all. I'm definitely not supposed to want her.
But I do.
Powerless against her, one look and I want to pause in the space between her breaths. I want to live in the exact moment she looks over at me.
She's off limits but I can't forget what we had, though I tell her I don't.
I can't breathe, I can't speak watching the devastation, the lie between my lips as to why I can't know her any longer.