Books
Shade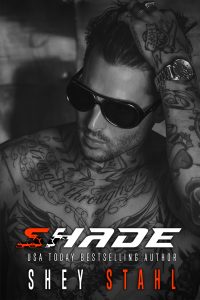 From USA Today Bestseller Shey Stahl comes a sexy new stand-alone romance. He's stubborn and unrelenting. He's never been denied by any woman. What happens when Shade Sawyer wants his new assistant? Download it today!
Amazon US ➞ http://amzn.to/2u2v9Wz
Amazon CA ➞ http://amzn.to/2vbLCgn
Amazon UK ➞ http://amzn.to/2h6k6KZ
Amazon AU ➞ http://amzn.to/2v1yOZp
iTunes ➞ https://itun.es/us/6nnylb.l
Kobo ➞ http://bit.ly/2w4bsz9
Nook ➞ http://bit.ly/2veh3qh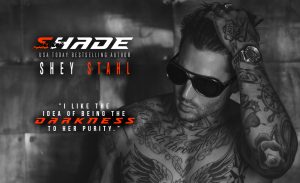 I'm the best freestyle motocross rider in the world, or so they tell me. All right, I'll admit it. I know I am. I'm living the dream but am haunted by the memory of a girl who destroyed me.
My life's spinning out of control. I'm living a life on the edge, performing death-defying stunts high above the air, but it's beneath the helmet where I can't seem to get my head right.
And then Scarlet Rose and her wild mess of blonde curls crashes into my life.
She's beautiful and completely immune to anything I say or do. From the moment she denies me, my desire is obsessive, all-consuming. What is it about Scarlet I can't seem to resist?
Why her?
I was hired to do a job. Keep Shade Sawyer and his tenacious adrenaline-driven brothers in line.
Easy enough, right? Nope. Despite having no clue what a personal assistant does, I'm given the lucrative job I've been dreaming of to get me out of Seattle.
Just when I think it can't get any better, I'm left with an alarming clause in the contract. "Under no circumstances can you engage in sexual relations with Shade Sawyer."
Didn't see that coming.
Here's the problem. He's never been denied by any woman before, and now he's determined to get me in his bed. He's fiercely competitive and tests my limits.
Ignoring him isn't going to be easy. Not when he's looking for a podium finish.
---
Burn, a brand new standalone is now available!
Amazon
Amazon UK
Amazon CA
Amazon AU
iTunes
Kobo
Nook
"We're everything we can't control. Her desire, my fire. Together we burn."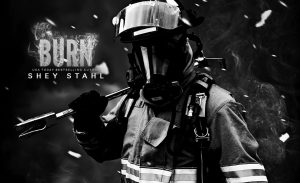 "Not that I'm complaining," he whispers in my ear with a voice made for whispering and earlobe tickles. "But why'd you sit on my lap?"
Is he flirting with me or making fun of me? I can't tell.
With him closer, I can now smell him, and he smells so manly. Like matches and whiskey and he's cuddly, like a bear and I want him to maul me.
"I'm making my ex jealous," I confess, and then blink rapidly, waiting on his response.
There's no sense in starting this off with a lie. Might as well be perfectly honest up front.
Shifting on his lap, I press my knees together, mostly because I need to close my legs before I take his hand and shove it somewhere it shouldn't be just yet.
Carefully considering my confession, he then nods, as though he's okay with that being the reason. "Okay, fair enough." He's still whispering, and I never ever want him to stop. "How far are we talking?"
I stare into his eyes framed by the darkest eyelashes I've ever seen. His eyes are green. Like pretty evergreen tree green. "No clue," I finally say. I'm too mesmerized by his beauty to say much else, and the cut lip with the dried blood only adds to his appeal. I like a man who's not afraid to defend himself.
---
The Racing on the Edge has a new look. Check out the covers here!
Amazon page with buy links to the series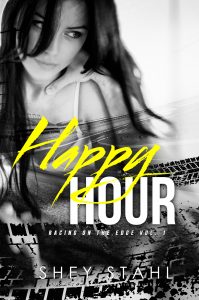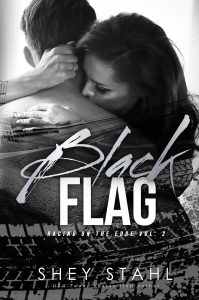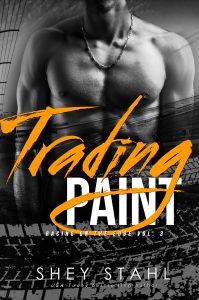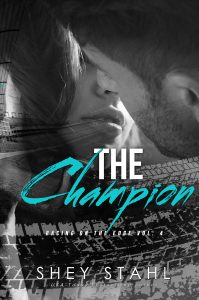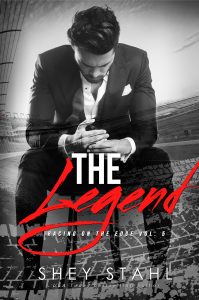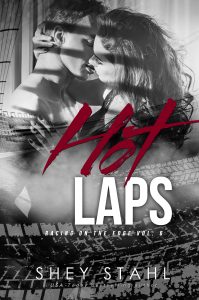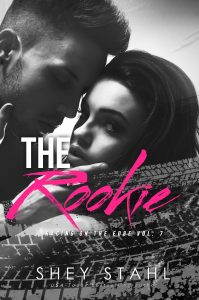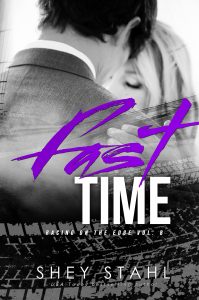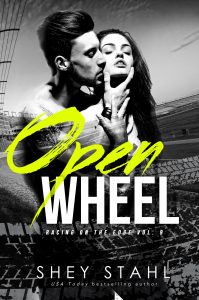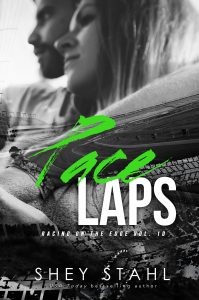 Amazon, Barnes and Noble, iTunes and Kobo will be updated shortly with the new covers. If you've already downloaded any of the books your new cover will update.
New Racing on the Edge book? Yep.
More to come? Yep. Check out the cover to Dirt Driven above.
---
BLURB for DIRT DRIVEN (Release date TBD)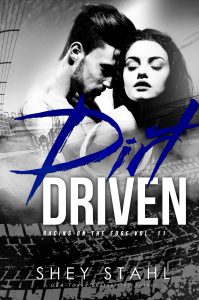 Rager and Arie Sweet finally have the life they always dreamed of.
Marriage, kids and another championship with the World of Outlaws.
Life couldn't be more perfect.
Until now, having just been given the opportunity to be partial owner in JAR Racing, Rager believes he has what it takes to live up to his legendary owners expectations.
What he could have never been ready for is the crash ahead, the one pushing this dirt driven racer full speed into a turn he didn't see coming.
When their lives are sent into a spin can Rager and Arie adjust their line and give it throttle or will they lift?
---
Pace Laps (Racing on the Edge Book 10) is LIVE!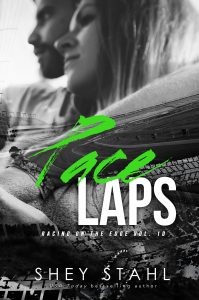 Everyone has an image of Jameson Riley they can't forget.
Invincibility.
They believe it and essentially create it themselves. It's his rough and tough exterior, reckless attitude, never hesitant and rarely questioned persona. He's born and bred to be this way, sliding two-wide through life, living on the edge of the cushion.
He's a king. A legend.
Some think he's indestructible. He can't fall, right?
What happens when he falls before the woman that holds his heart? He'd gladly give it to her, too.
Let her have it to survive this. But in his heart, he knows what they have is a bond, a foundation that will get them through pace laps.
---
UNSTEADY, Book 1 in the TORQUED trilogy is now available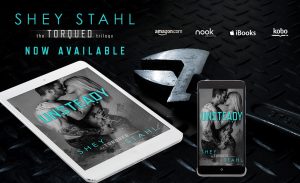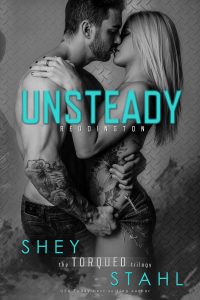 "There's parts of her that were completely untouched until my dirty hands pulled her in, marking her in all the ways she needed."
Desperate to find a new mechanic, the last thing Reddington expects is a woman to show up, let alone one with a sinful body, sharp tongue, and the inability to just do her job and not give him lip.
He can't deny he's hoping to catch a view of her bent over a hood, but there's not a chance in hell that's going to happen. As much as Red wants to take her for a test drive, he knows he needs to keep his priorities straight.
"Have you heard of Newton's third law of motion? Every action has an equal and opposite reaction? It all goes back to one saying. You're able to choose but you're never free from the consequences of your actions. There's no reset, there's no take-back, there's an action, and an outcome."
After fleeing from an abusive ex, Lennon hopes the garage bays of Walker Automotive will keep her dark secrets hidden from her past. What she doesn't expect is a sexy, brooding, tattooed boss with an attitude.
Neither of them can ignore their attraction as they struggle to make sense of their connection. And what happens next will no doubt be unsteady.
"I'm not going to let him hurt you anymore, Lenny. I won't let him anywhere near you."
---
UNBEARABLE, Book 2 in the TORQUED trilogy is now available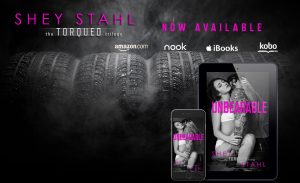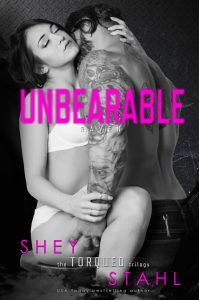 "The best relationships are the ones that make it through darkness. The ones where people look at one another and see hurt and say, you're worth it."
 After attempting to drink away a broken heart, Raven Walker finds herself in the arms of the one man she never thought she'd have. The problem is he happens to be her childhood crush and her brother's best friend. What she assumes will be just a one-night stand turns into so much more. He's strong, confident, loyal, tattooed and before she knows it, her head and heart are fighting a battle between staying within the boundaries or crossing a line she can never come back from.
"That's how Tyler and I began. Secretive and undecided."
Tyler Hemming isn't looking for anything but whiskey when he walks into Murphy's Bar. He certainly isn't expecting to find his best friend's little sister drinking away a cheating boyfriend. He's not supposed to want her. It breaks all the rules. But what he finds is an escape. A no-strings attached distraction that allows him to forget and live in the moment. Everything is perfect until he's confronted with life-changing news.
Audible (coming soon)
---
UNBEARABLE, Book 2 in the TORQUED trilogy is now available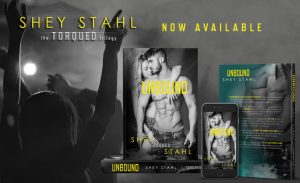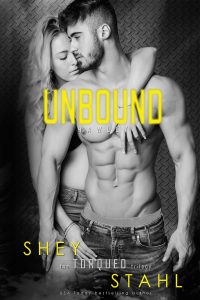 "Hurting makes you react in ways you shouldn't. Makes you lie and use others until the pain's gone and what you suddenly feel is nothing but loneliness. The way it should have been in the beginning."
There's one place Rawley Walker feels at home. On a stage, gripping a mic in a darkened bar. Desperate to distance himself from the temptation to use her, Rawley leaves town in hopes to forget his childhood girlfriend who broke his heart.
"They chant my name between songs, worshiping the lost soul in front of them, but not a single oblivious one actually knows Rawley Walker, the front man of Torque. Why would they want to? Want some heavy truth? I don't know him either. Not anymore."
For years Sophie Cunning regrets one night that changed everything between her and Rawley. She can't take it back, as much as she wishes she could. Just below the surface lies a truth she never wanted to admit and he won't let her forget. As she attempts to move on with her life her past and present collide and she's forced to deal with a new reality, one neither of them can run from.
Amazon
Audible
Barnes and Noble
iTunes
Kobo
---
Heavy Soul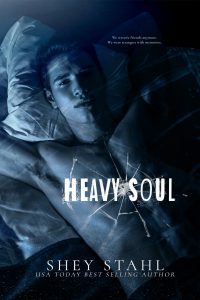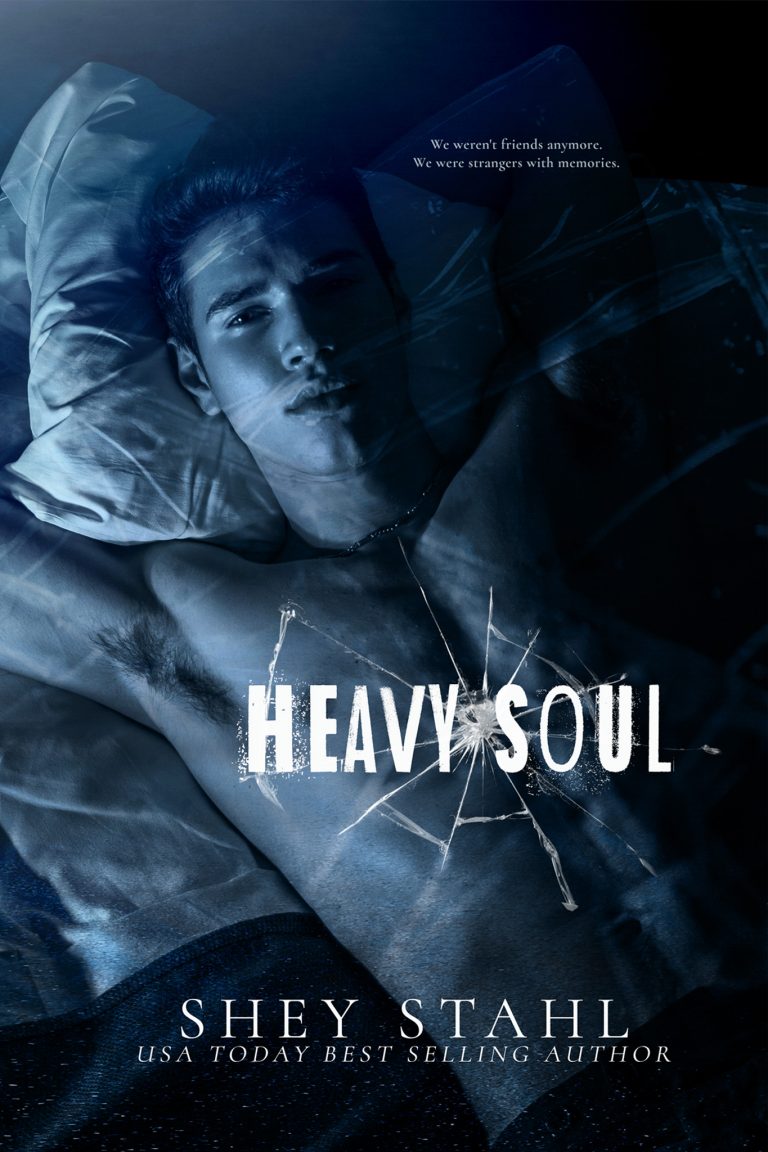 Dragged down by thick blackened clouds, two people are destined to find one another on a two-lane highway with the simple curve in the road.
He's trapped between a world he used to know and a girl he's supposed to save.
She just wants to be lost… in nothing… in anything but the devastating reality she is now faced with.

---
Bad Blood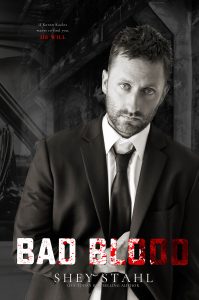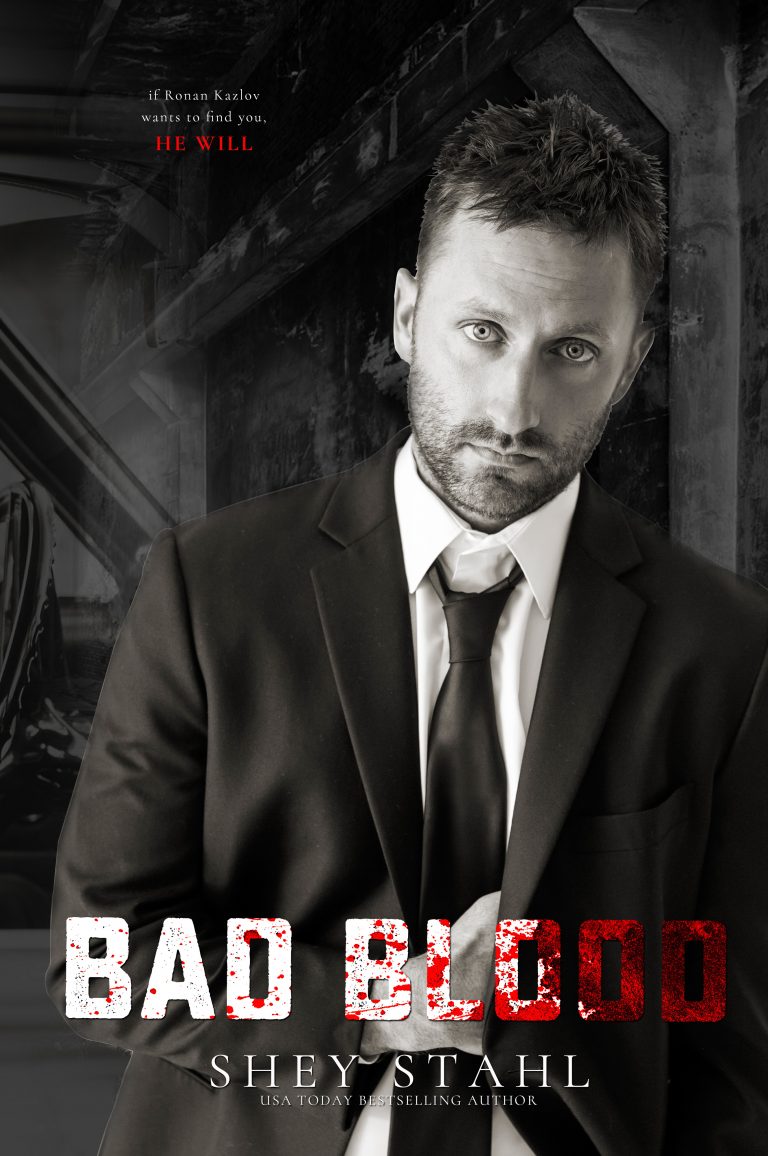 All I've ever wanted was to shield one girl from the harshness of a world that only knew darkness.
I gave her my name and a promise to keep her safe.
Only that promise is hard to keep when all I've ever known is violence.
As a Navy SEAL sniper, all I have ever done is protect, serve and honor my country.
Some would say I'm the most dangerous man they've ever met.
Haunted by my dark past, I would agree with that assessment but they have no idea the cold-blooded man they've now created. They drew a line in blood when they went after my wife.
So this is my revenge.
They will pay for what they've done, even if it means bringing down everyone in my vengeance.
Weighted by a vice that won't let up, I've thrown myself into finding them and I'm certain nothing will keep me from doing so.
They say there's nothing more dangerous than a man who has nothing left to lose and I would have to agree with that.
When my time comes, I will answer for my sins, but so will they.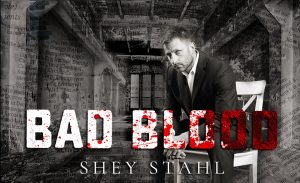 ---
Everlasting Light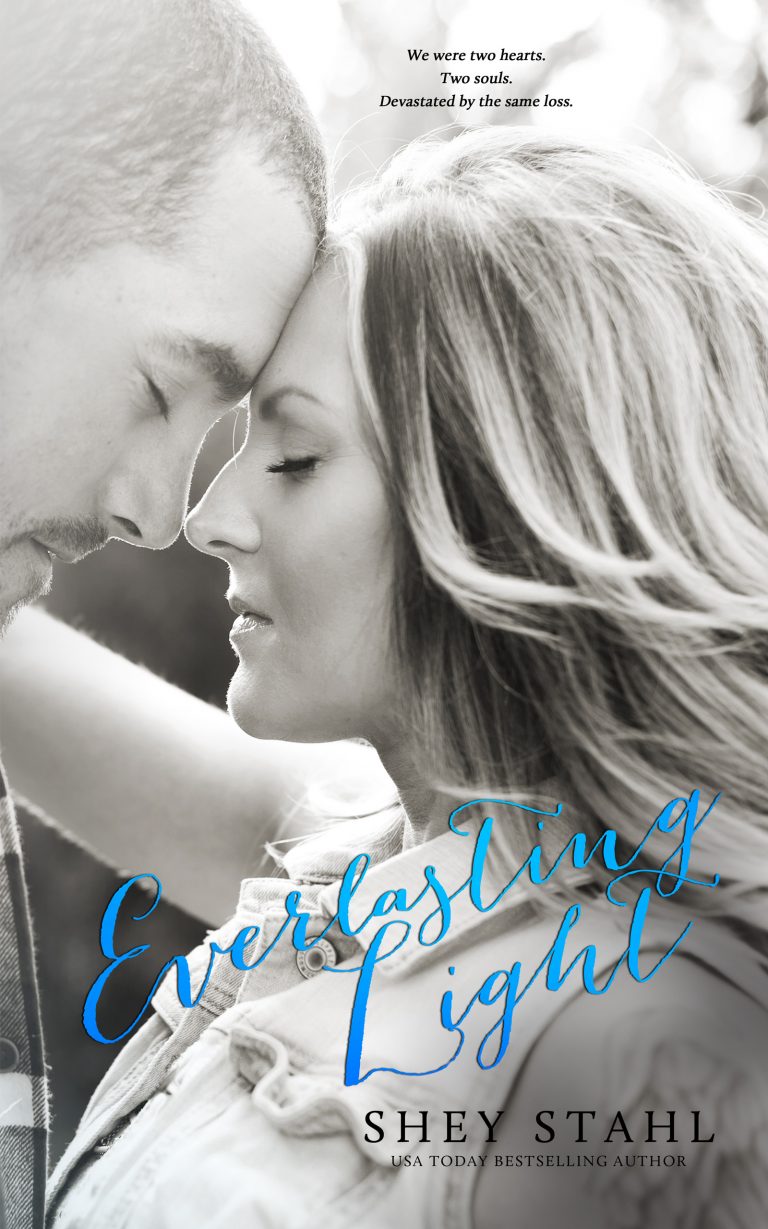 We were two hearts, two souls, devastated by the same loss.
I met Beau Ryland where the red clay danced along the water's edge, and bursts of light rained down on us.
A night when the heat couldn't be escaped.
As he whispered against sun-kissed summer-sweet skin, "Baby, look up and get lost on that everlasting light," it was easy to believe it would last forever.
But things changed.
My heart aches when I see him on that stage in front of thousands. I don't want that voice to be one I used to know.
I want it to be everlasting.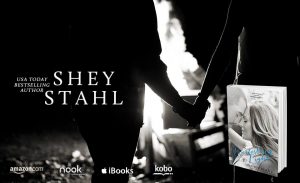 ---
Awakened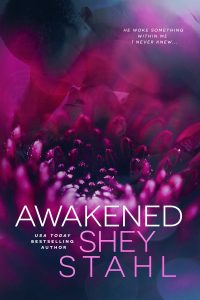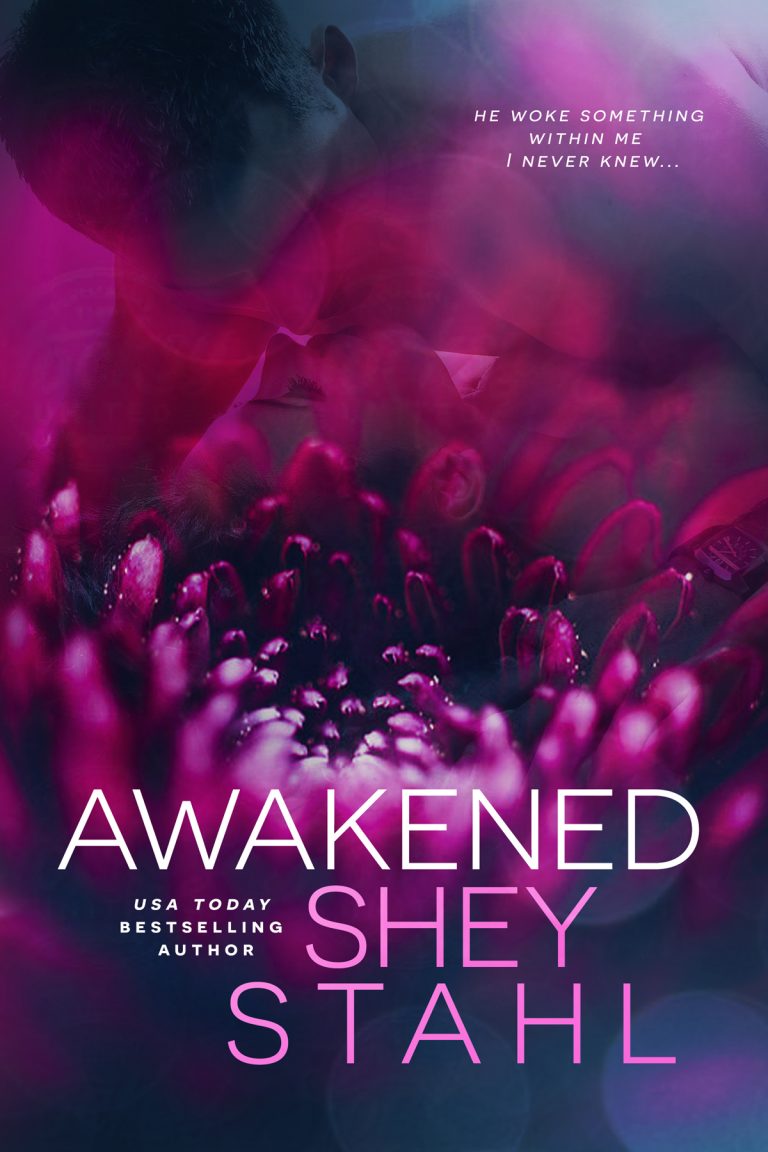 How far would you go to be desired?
Would you risk it all?
Would you be someone you're not?
After a string of unsatisfying one-night stands, Logan Gentry meets the perfect guy, Josh Daniel. Sexy, tattooed, he's nothing like the men she usually dates. Even more unusual is her meddling sisters approve.
Falling for him is easy, but it's what comes next that has the power to unravel her.
Faced with dark secrets from his past and a way of life she hadn't expected, Logan has to decide if Josh is worth the risk. Shocked by his revelations, her fascination with his life opens a world before her that she was unprepared for. His desires, his wants, and his demands tempt her into a life filled with secrets, lies, and deceit.
To be desired and obsessed over is a seductive pull, one that's difficult to escape. And once awakened, there can be no going back, even when you break the number one rule.
*Awakened is a full-length standalone with an HEA. For Mature Audiences Only*

---
The Trainer (The Redemption Series) Book 1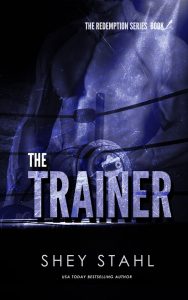 USA Today Best Selling Author of Delayed Penalty, Shey Stahl, brings you a story about that one love you let slip away and the chance to find it again.
Only, things aren't as they seem for Tallan Spencer.
What if you had one night to reignite the passion and romance that time and distance had forgotten?
What would you do for just one night to captivate…one night to find the magic?
When Tallan Spencer's high school crush, Silas Cade, is set to return home after five years, she'll do anything to impress this renowned rock star and show him what could have been.
The problem?
She's only got six weeks before he comes back and she's determined to look the same as she did in high school. In an act of desperation, she hires a personal trainer to get her into drop dead gorgeous shape. And not just any personal trainer, but a former heavyweight champion of the world boxer with an attitude.
Tallan sees early on Destry Stone doesn't have time for games. He's angry at the world for what's been taken from him.
Tallan can't help but find this former heavyweight interesting.
In the basement of a bar, five nights a week, Tallan quickly becomes the distraction Destry never saw coming.
---
The Fighter (The Redemption Series) Book 2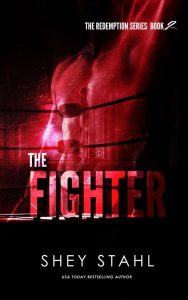 What would you fight harder for, the one you love, or yourself?
When you've lost everything, who's there to pick up the pieces?
Nobody but you.
Ex-heavyweight champion of the world, Destry Stone used to have it all. Money, fancy homes and cars, and a sexy girlfriend, everything was his for the taking.
But trouble has a way of finding the ones on top.
At his lowest and with vacant eyes and fire inside, Destry was nothing more than a personal trainer. A chance encounter leads to him finding someone who would never ask him to give up his dream. If anything, Tallan Spencer pushes him, and makes him see there's nothing wrong with fighting for something you believe in.
Finally, after months of training, Destry is offered the fight of a lifetime at Caesars Palace in front of thousands. It's his last chance for redemption. He just hopes that trouble backs off long enough to take what's his.
The Redemption Series Box Set on Amazon
---
USA Today Best Seller
Delayed Penalty (Crossing the Line) Book 1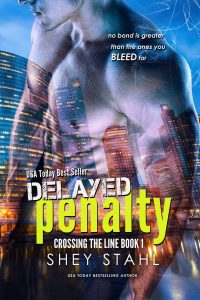 I am Evan Masen, a hockey player for the NHL. I spend my nights roughing up two hundred pound defensemen and spend more time in the penalty box than I do on the ice.
That's my job.
One night changes everything I thought I once knew about my life on the ice.
A girl.
A brutally beaten girl left to die in an alley.
I don't know why or how but something made me stay that night after taking her to the hospital. I didn't know her, nor did I have an obligation to stay but something inside of me rooted me there telling me I should.
And I wouldn't have been me if I just simply left her there.
Any man who could put his heart and soul into a game of hockey couldn't just walk away when someone needed them. She had no one else.
The same guy who saw determination where there was desire, now saw hope where there was once despair.
I couldn't just leave as that wasn't a man that put all he had into something some called just a game. I couldn't walk away from someone holding onto life, weak and powerless to something she had no control over.
So I stayed. In a room full of family members praying for their loved ones to come through, I prayed for a girl I didn't know, never met before, to have a beating heart. While others sorrows turned to grieving pain, I sat waiting on the words of the unknown.
---
Delayed Offsides (Crossing the Line) Book 2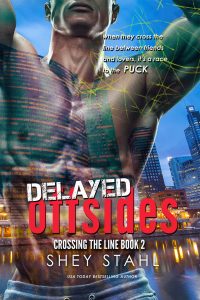 I'm Leo Orting, the goofy center and team captain for the Chicago Blackhawks who no one ever takes seriously.
I'm used to being the player.
I'm cool with it.
Being the star front-man of the team, I'm involved in every play. My lifestyle, much like any professional athlete, has its perks, and mostly between the legs of countless puck bunnies.
One girl, my favorite regular, Callie Pratt, has been on my mind for a while. It wasn't like I was in love with her, but I did think of her a lot.
That's a lie.
I thought about her all the time and found every excuse I could to call her, send an inappropriate text, or be around her in some way. She kept me on my toes and never played into the crap I spewed, but part of me wanted her to see what I was really about under the joking exterior and player mentality.
Trying to assuage my mild obsession over her, I took her home on New Years Eve to satisfy that urge.
After our one night together, we now found ourselves offsides, trying to avoid a penalty, hoping that what we have can withstand even the most challenging of opponents.
And now for those who could never take me seriously, I've found myself needing the most important girl in my life to put her trust that I will finish this game, I have to finish this game…if she'll just give me the chance.
---
 All I Have Left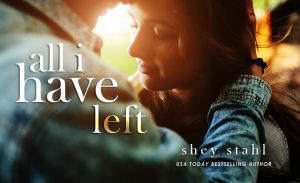 Evie Brooks is trapped in a relationship she can't seem to escape. Her secrets go beyond the black eyes and the breaking heart. She's dropped out of college, forced to quit her job and avoiding the questions her friends and family so desperately want answer to.
Evie knows what she needs.
What she wants disappeared three years ago.
What she needs left her.
All she has left is what she's holding onto. A memory. An unforgettable heartache.
Grayson Gomez returns home with his own secrets and despair, only to find his girl in the arms of another. His world is crashing around him, holding on to that memory, that unforgettable heartache he knows so well. She holds the answer.
Can he walk away so easily this time?
Author Warning: This book contains graphic content and is not suitable for anyone under the age of seventeen.
---
Deal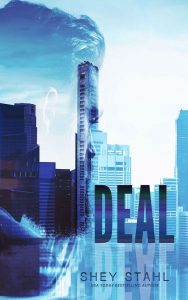 Amalie Davis loves her job. The only problem is she's stuck in cubicle hell sitting next to the owner's son, Tathan Madsen, who's making her life difficult. Amalie thinks he's just there to annoy her…until she realizes who this heir is working alongside of her.
He's a famous wedding photographer whose clientele rank among the rich and famous. Getting Tathan to be your photographer comes with a price tag and it just so happens her best friend has been trying to book him for her wedding.
The problem.
He's so famous that asking him to take her wedding photos would be like asking Michelangelo to paint your apartment. But she can't let her best friend down.
The deal.
Go on a date with him and he will take the photos.
That's it?
Why does something as simple as going on a date with him have her wondering what he really wants?