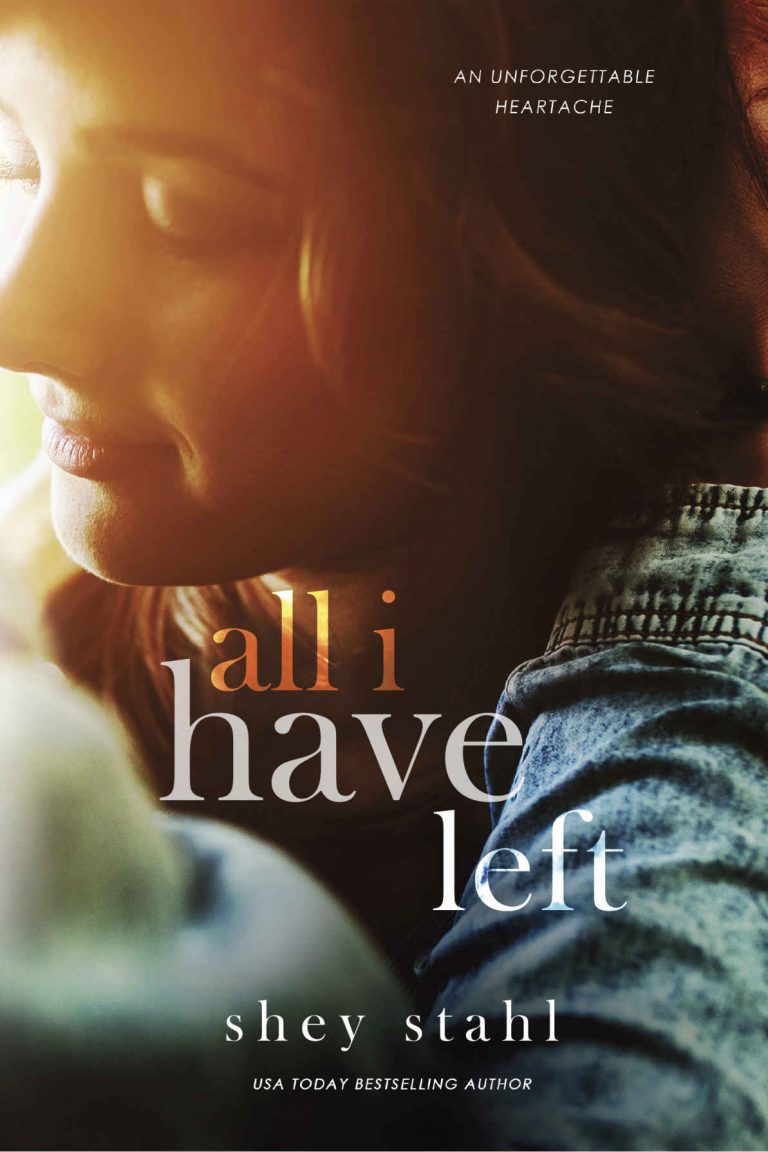 Buy the Book:
Amazon US
iTunes
Kobo
Nook
Add on Goodreads
Title:
All I Have Left
Release Date:
June 12, 2014
Evie Brooks is trapped in a relationship she can't seem to escape.

Her secrets go beyond the black eyes and the breaking heart. She's dropped out of college, forced to quit her job and avoiding the questions her friends and family so desperately want answer to.

Evie knows what she needs.

What she wants disappeared three years ago.

What she needs left her.

All she has left is what she's holding onto. A memory. An unforgettable heartache.

Grayson Gomez returns home with his own secrets and despair, only to find his girl in the arms of another. His world is crashing around him, holding on to that memory, that unforgettable heartache he knows so well. She holds the answer.

Can he walk away so easily this time?

Author Warning: This book contains graphic content and is not suitable for anyone under the age of seventeen.